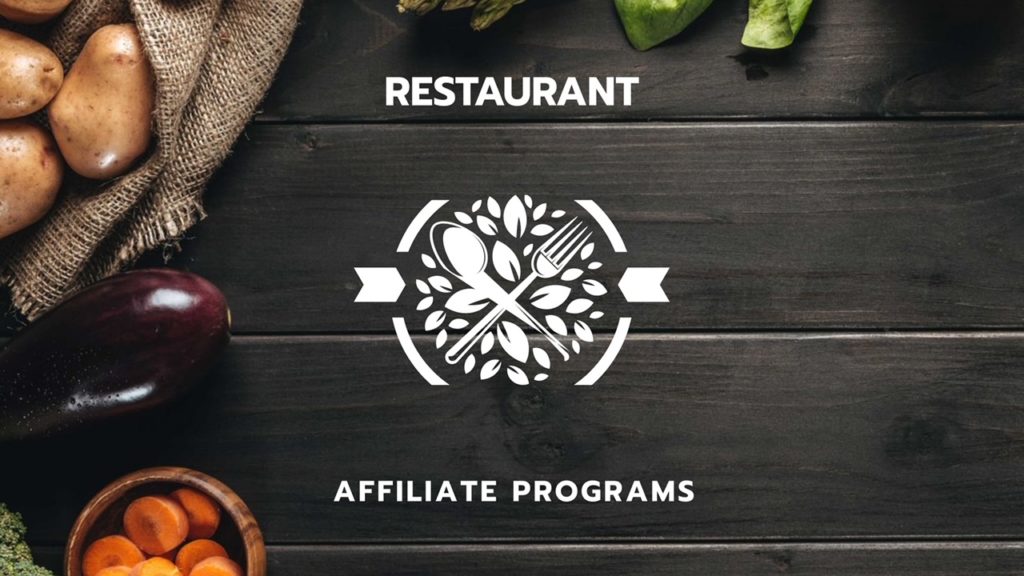 10 Best Restaurants Affiliate Programs of 2022
The affiliate marketing industry is one of the most common ways to promote your business.
Today, there are many best restaurants affiliate programs being offered by a number of companies.
The largest benefit to becoming an affiliate is that you can get paid commissions without owning any product.
After doing my homework, talking to a lot of affiliates, reading blogs and affiliate marketing books I made the list of best restaurant affiliate programs.
Worth it after looking at some numbers few big networks tallied up over $50m in commissions from restaurants in 2017 with consumers spending over 1/3rd online on dinner and dinner shows.
So without wasting anytime lets get started.
Kerekes
Kerekes Bakery & Restaurant Equipment, Inc. is a company established in 1988 that sells bakery and commercial kitchen equipment.
Bakeware, pastry, chocolate, cake decorating, kitchen, cutlery, cookware, dining, storage, books, clothes, clearance, and parts are among the items available from the company.
Kerekes Bakery & Restaurant Equipment is based in the United States and services consumers there.
Commission – 5% – 8% per sale
Cookie Duration – 30 days
A best kitchen
ABestKitchen is the first online supplier of restaurant supplies and kitchen equipment.
They've been selling commercial supplies and accessories online since 1998, and they have thousands of items for restaurants, kitchens, bars, and residences.
You can shop with confidence at ABestKitchen because they offer amazing customer service, personalized service, quick order fulfilment, order tracking, and more.
Commission – 5% per sale
Cookie Duration – 30 days
Recipe Secrets
RecipeSecrets.net, founded in 2003, is the Internet's most popular dining recipe network.
They have a lot of credibilities when it comes to providing exact duplicate recipes for well-known restaurant dishes.
While different locations rely on the actions of a single person to clone or essentially reproduce their recipes, they have a network of more than 100,000 people that test recipes and provide expertise to the products.
Don't waste your time looking for your favourite restaurant's recipes on the internet.
Look no further if you're looking for recipes that wind up being careful clones.
Simply purchase the Secret Recipe Cookbooks, subscribe to receive their Recipe Secrets Newsletter, read The Secret Recipe Blog, or join the Secret Recipe Forum for free.
Commission – $7 per sale
Cookie Duration – 30 days
Groupon
Groupon is a marketing business that sends daily discount coupons to its users via email, Facebook, and Twitter feeds.
Local restaurants, retailers, services, events, and regional items are the focus of most Groupon deals.
There are 35 million registered Groupon users worldwide today.
The term Groupon is derived from the phrases "group" and "coupon," and refers to the company's viral marketing strategy.
The goal of a viral marketing strategy is to inspire Groupon members to share marketing messages with other sites and users, potentially increasing the message's visibility and impact exponentially.
Deals on Groupon are only available for a limited period — usually 24 hours — and a discount coupon will only become active if a certain number of individuals commit to purchase the advertised product or service.
Commission – 10% per sale
Cookie Duration – 3 days
Napkins.com
Napkins.com is to provide the best service and value on disposable tableware, paper goods, and consumable items for use in restaurants, catering, event planning, and foodservice.
Napkins.com offers wholesale rates on bulk consumable paper goods and party supplies to businesses and event planners.
Their large case quantities and low pricing make them an excellent partner for restaurants.
Commission – 13%
Cookie Duration – 30 days
Mission Restaurant Supply
Mission Restaurant Supply has been in business since 1988 and has a website with over 10,000 products.
They put in a lot of effort to keep track of the industry and stay on top of new trends and advancements, adding new products to their lineup on a daily basis.
From dining room supplies to kitchen appliances to furnishings and cleaning supplies, they provide things for every aspect of running a restaurant.
They also provide supplies tailored to bars, bakeries, and catering establishments.
Commission – 1.5% per sale
Cookie Duration – n/a
Zwilling
Zwilling J. A. Henckels, the company that owns the Zwilling brand, is one of the world's oldest and most prestigious knife manufacturers.
The company was founded in 1731 in Solingen, Germany, which has earned the moniker "City of Blades" due to the presence of several well-known knife manufacturers, including Zwilling, Wusthof, and Böker.
Zwilling knives, true to their German tradition, are handcrafted with the kind of precision and competence that can only come from hundreds of years of experimentation.
Although each collection's style and materials differ, each knife is sharp, constructed of high-quality steel, and built to last.
It is an ideal product to offer to the audience in the restaurant niche.
Commission – 4% per sale
Cookie Duration – 30 days
7 shifts
7shifts is an online employee scheduling software system built specifically for restaurant shift workers.
Employees can use the mobile app to check their forthcoming shifts, scheduled availability, and time-off requests from the 7shifts home screen.
If a worker is unable to make it to their scheduled shift due to unforeseen circumstances, the app allows them to offer their shifts to other workers who are available, who can then bid on the shift.
With a single click, the unavailable employee can switch their shift to another employee.
If an employee's availability changes, they can update it on the app, which supervisors can view and approve. Workers can also request time off, which supervisors can check and approve from their mobile phone.
Again it is a great product in the restaurant niche.
Commission – $50 per sale
Cookie Duration – 120 days
Tundra Restaurant Supply
Tundra Restaurant Supply is one of the most well-known online providers of restaurant supplies, equipment, and parts.
They have over 50,000 products to choose from, all at reasonable prices.
Restaurants, as well as home chefs and foodies, are among their clients.
Commission – 7% per sale
Cookie Duration – 30 days
Restaurant Engine
Restaurant Engine is a web design firm that specialises in creating stylish and functional restaurant websites.
They provide a mobile website development kit that includes built-in support.
This partner is ideal for a restaurant site, but it would also be ideal for a blog about company web design.
As a result, the partner can be used in a variety of ways as part of your affiliate strategy.
Commission – $100 per customer
Cookie Duration – n/a
Final Thoughts
So now that you have the list of best restaurants affiliate programs, you do not have to worry about it anymore.
Simply sign up for the one that is the best pick for your audience.
But if you are struggling to make money out of your affiliate marketing business then you can join this free affiliate marketing training which will help you achieve your marketing goals as soon as possible. 
Want more? No problem!
Read more blogs below
How To Do Affiliate Marketing On LinkedIn
The 15 Best Affiliate Marketing Tools
How To Drive More Traffic To Your Affiliate Links
The 19 Best High Ticket Affiliate Programs (2021)
Comment & Share
I hope you enjoyed the blog!
If you liked it, I would really appreciate it if you can share it using one of the social sharing icons below.
Also, leave me a comment and let me know what you thought!