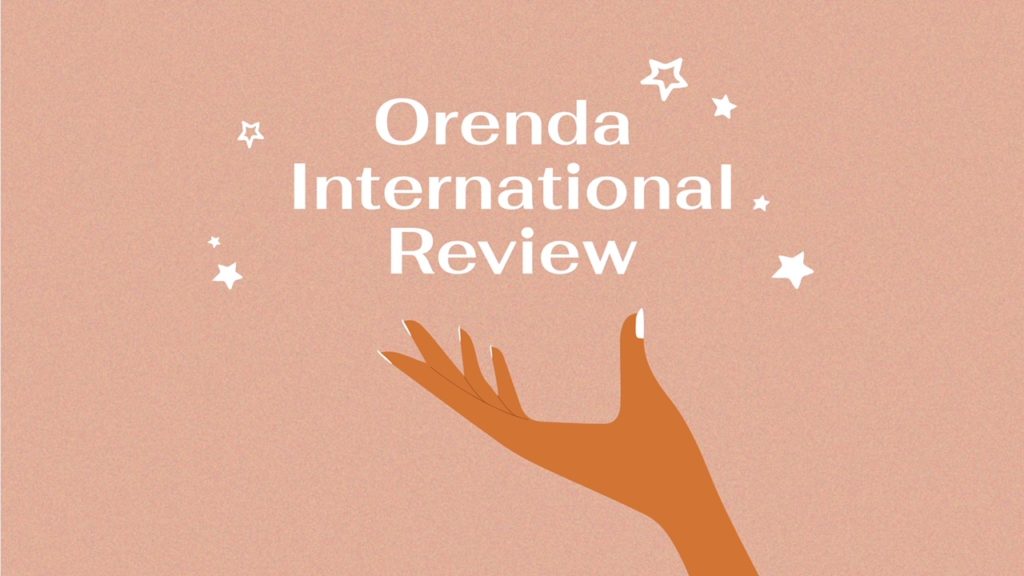 Orenda International Review: Is It A Scam Or Not?
Orenda company offers an opportunity to build a passive income for everyone. But you might be thinking whether it is true or not?
It is an MLM firm that operates in the health and wellness niche. You can see a lot of potential products that you can promote and earn commission from. 
Seems like a good business opportunity. Right?
But this is not enough for you to start and you may want to learn more about it.
In this detailed review I am going to answer those questions that are coming into your mind. So you can make a decision whether you are going to invest your money and time into this business.
Let's get started.
What Is Orenda?
Orenda International is a multi-level marketing firm that distributes dietary supplements and other health-related items.
In 2002, George and Bob Hall launched the company. Its current headquarters are in Arizona, USA.
George is a network marketing expert with over 35 years of expertise. He has previously been a part of MLMs, and he claims to have had a large number of people under him whom he claims he assisted in becoming successful.
On the other hand, Bob works in the company's operations and innovations section. He also runs the Heart of Orenda Fund, a charity that helps impoverished children.
They have an affiliate program, similar to a traditional MLM, where you can sign up, sell things, and recruit individuals to earn commissions.
How Much Does It Cost To Join Orenda?
Orenda's account registration is completely free.
Orenda International, on the other hand, costs $1,600 to join in order to create a business and make commissions. The Manager position is the most lucrative to begin with at Orenda.
Aside from the initial investment, there are other costs associated with running a firm.
All distributors must maintain an active status by earning at least $42 PV (Personal Volume) each month in order to qualify for commissions, and they must also create $2,000 GV (Group Volume) each month in order to qualify for commissions.
As you can see, joining Orenda International is not free.
Orenda International is a Pay-to-Play company. You must pay if you want to earn.
Orenda International does not award bonuses or commissions to distributors who do not reach the minimum monthly PV and GV requirements.
Remember that your time, marketing expenses, travel expenses, and petrol are not included in the above prices.
You receive a commission on every transaction with other home-based businesses, such as Affiliate Marketing, and you don't have to be active or certified.
Do you understand why Orenda needs active and qualified personnel?
Orenda International offers products in this manner in order to avoid being labelled a pyramid scheme by the Federal Trade Commission.
Is Orenda International A Pyramid Scheme
Orenda International is not a pyramid scheme because members make money both by selling services and by recruiting new members.
However, because Orenda International is still a multilevel marketing company, don't expect to generate money unless you plan to recruit others. Recruiting earns substantially more money and is more encouraged than selling actual products.
Doesn't this make Orenda International appear to be a cloaked pyramid scheme?
Products From Orenda International
This is their three-in-one product:
Clean/Burn/Shape – It aids in the cleansing of the body, the burning of fat, and the provision of all essential vitamins. 
Ultimate Nutrition – adds vitamins and nutrients while supporting the immune system. 
These guys maintain their manufacturing in-house, which allows them to keep an eye on the quality of their goods.
How To Become A Member Of Orenda International
There are three levels to choose from if you want to market the company's wellness products.
Partner – The Partner level is the entry level and includes a 30-day money back guarantee. This level is only intended to get your toes wet. Get a 10% discount on auto shipping. 
Affiliate – Affiliates receive a 20% discount on orders and referral bonuses. 
Manager – the most lucrative position. Order discounts of up to 40% are available, as well as referral benefits.
Orenda International Compensation Plan
Orenda International's compensation plan is lengthy and complex. This link will take you to the document. 
The following are the affiliate ranks you can achieve within the company:
Affiliate
Manager
Director
Senior Director
Executive Director
Senior Presidential Director
The following are some of the ways to make money at Orenda International:
Retail Profits and Discounts – This is determined by your position inside the firm as well as the number of things you sell. 
Generation Overrides – This bonus is awarded to managers who have completed three levels, and it is worth 5% of their salary. 
Bonuses that go on forever – This section is just for members who have attained the rank of Director or higher. Up to the 'infinite' level beneath you, you get paid 6.5 percent. 
Fast Start Bonus for Executives – This prize is available to members who were able to sell 8,000 BV worth of merchandise. 
Stay Fast Bonus – This is not currently included in the company's compensation plan. These bonuses are distributed at random. 
Global Bonus – Executive Directors receive a bonus of one percent of total worldwide revenue, which they divide among themselves.
How To Earn Money From Orenda?
You can earn money from orenda international in simply two ways:-
Promoting Products
Selling products is the most basic and well-known means of making money in an MLM.
In order to begin selling, you must first pay some charges. One of the benefits of becoming a member is discounted pricing, which will come in useful because you will be able to sell things at retail prices.
Recruiting Team Members
When you make contact with people and ask them to join your team.
So, you essentially become the team leader. If someone joins your team, you will be paid commissions on the sales of your teammates. The more people you have in there, the more money you make.
Keep in mind that the MLM business model is not long-term, thus you will eventually run out of individuals to recruit.
MLMs aren't concerned with the number of things you sell. What matters to them is the number of items you purchase and the number of people you can bring in.
Is It A Scam?
No, Orenda international is not a scam. In fact, it is an established business and provides legitimate products that you can and gain profit from.
What Are The Pros and Cons Of Orenda?
Pros:-
Well Established
Orenda International has been in business for about two decades, which is an impressive track record. It's a legitimate business. It's even BBB accredited with A+ ratings and a DSA member, proving its legitimacy.
Cons:-
Products Are Not Approved By The FDA 
Aside from the fact that Orenda products are rather pricey, one thing that worries me about them is that they have not been FDA approved. Yes, their products are intriguing and well-liked, but no matter how good they are, the FDA has yet to give them an approval.
Orenda is really forthright about it. They even mention that "These statements have not been vetted by the Food and Drug Administration" on each product description. These items are not meant to be used to diagnose, treat, cure, or prevent any disease."
As a result of such a declaration, the goods' promises remain in doubt because there is no proof or guarantee that they will function.
Saturated Market
Because the health and wellness niche is so crowded, it will be difficult to market and sell your items if they don't stand out. Taking into account that Orenda items are fairly expensive, yet they aren't particularly unusual to attract your attention.
Low Earnings Potential
Affiliates make that much, according to their Income Disclosure. And, as we all know, MLMs aren't always successful. It's not to disprove them, but success is rarely guaranteed.
Distributor Earnings Of Orenda International
Over 95% of distributors made less than $1,472 annually, according to the Orenda International income disclosure statement. This works out to be around $123 per month.
Before you get too excited and declare, "Yes, Orenda International can make you money!" This is the gross commissions before taxes and business expenditures are deducted.
What if you remove all of your expenses from this $123 monthly commission?
I can tell you that 95% of Orenda distributors did not make any money.
Only 1.3 percent of distributors earned an average yearly salary of $85,482 when looking at the top earners. This is a salary in the middle class.
After examining the income disclosure statement, I can confidently confirm that your chances of realising your lifelong dream of financial independence with Orenda International are slim to none.
Why?
Because Orenda's top earners only made $85,482 per year. This isn't a millionaire's paycheck.
Orenda International is a bad business prospect.
Promoting Orenda International will not make you wealthy.
Do I Recommend Orenda To Make Money? 
No, I don't because it is not a long term business model to earn money out of it. Yes, you can make initial sales and earn profit but it will not last for long. Orenda also provides an income disclosure showing there are not enough distributors and most of them are not doing so well. 
Final Thoughts
Finally you have discovered an international business opportunity. So you have to decide and make a decision. What Orenda offers is health and fitness products which have high demand and people are attracted towards these products to meet their fitness goals. But Orenda opportunity cost is $1600 and the returns are only $123 per month. So it clearly states that there are low chances of getting any success with it. However, people who have a large audience base in this niche can earn money from this.
Lastly, if you want to build a serious business model that makes you money online with a lot of potential then I recommend this free affiliate marketing training that has helped me to increase my affiliate sales and I think it will do the same for you also.
Want more? No problem!
Read more blogs below
10 Easy Ways To Make Money From Home
Youtube Affiliate Marketing: How To Do it?
How To Do Affiliate Marketing Without A Website – 4 Ways
How To Do Affiliate Marketing on Amazon
Comment & Share
I hope you enjoyed the blog!
If you liked it, I would really appreciate it if you can share it using one of the social sharing icon below.
Also, leave me a comment and let me know what you thought!